Winter Run 2011
February 4, 2011
On Friday, February 4, to Sunday February 6 Bible Fellowship Assembly and the Open End Youth Centre sponsored Winter Run 2011.
Christmas Banquet 2010
December 15, 2010
Family and Friends met together to celebrate the birth of Jesus with a meal and time of fellowship!
Great Whale Mission Trip
December 6, 2010
Last July 2010 S.P.P and Grace youth joined our BFA Grid youth in support the 2nd annual Great Whale Mission Outreach.
Save a Life Outreach
October 13, 2010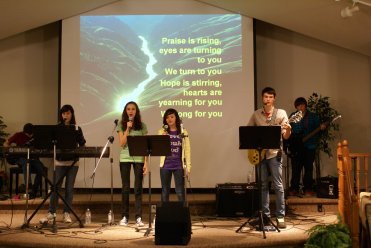 Save a Life Outreach
October 13, 2010
On Wednesday, October 13th BFA hosted "To Save A Life Movie Event." About 50 to 60 persons attended this. Judging from the comments coming back from the break-out sessions following the movie, and conversations with the adults and youth, the movie was very effective in delivering its message. Four area churches participated in this event, and a number of visitors were also present. This was a special evening and we pray that this movie motivated many into making a difference in hurting people's lives.

Thanks to all the members of the T.P.C. Youth Worship Band for ministering in worship songs before the movie. Special thanks to N.B. and A.E for helping out to lead the break-out groups and for N & A.B. As well, thanks to Jim Melnik for looking after the sound board and finally all the saints who generously brought refreshments.