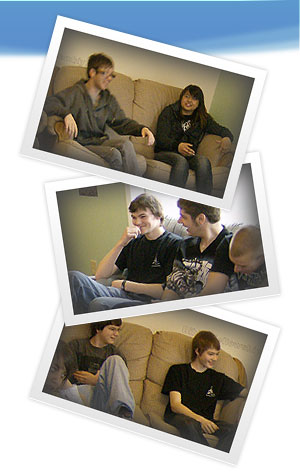 Youth Bible Study
The Youth Bible study is designed for young people Gr. 6-12. Currently we are in the process of redesigning times and meeting activities. If you are interested in joining with our youth, please contact Harmony House at 235-8282 and ask for Becky, or call Dave Jenkinson or Joe Cimprich. Winter Run 2016 Youth Conference is in the planning stages for early Feb. (tentative)
Youth meets in its own youth room decorated by past and present young people and furnished with its own comfy couches.

The themes for discussion include real teen issues supported most of the time by videos and music.

Topics include:
the message behind popular Christian music such as Casting Crowns and Mercy Me.
making choices in a secular world
the historic significance behind the bible
distortions in the world
the mysteries behind the Christian faith
girls and boys made in His image
and many, many other current topics.
Our youth are encouraged to bring friends to our bible studies.