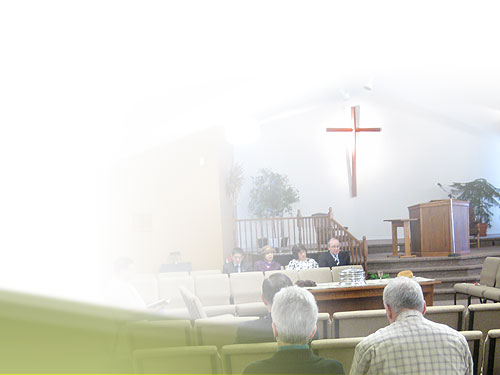 What to Expect
During our Sunday morning Services, we begin the morning at 9:30 am with a heartfelt worship time as believers gather together to remember the Lord Jesus in sharing at the communion service or "Breaking of Bread." The offering bag is passed only in this meeting.

Following this meeting, we enjoy a brief time of informal fellowship as we enjoy coffee and snacks in the fellowship hall.

Our next meeting, the "Family Bible Hour," begins at 11 am. There we meet in the sanctuary where we enjoy a variety of worship music; from the classic great hymns of the faith, to the more contemporary new worship music. A passage of scripture will be examined during this meeting with the intent that each should develop in their understanding of its real meaning and importance.

Fellowship occurs also during the home Bible studies. These are held throughout the city and on various nights with various topics under consideration. Please do try to connect with one of these studies.

During the past several years, BFA has also hosted a "Christianity Explored" study. Here we invite the community to join in and examine what "Christianity" really is.