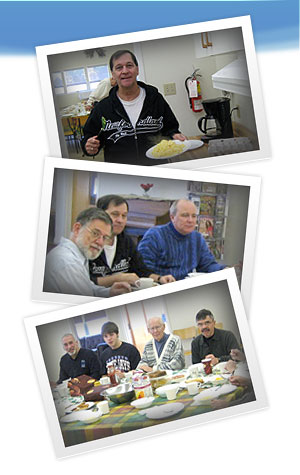 Men's Prayer Breakfast
Men young, old, and anywhere in between meet once a month (on a Saturday morning) to enjoy Christian fellowship as we cook and enjoy a hearty breakfast together in the Fellowship Hall. Our goal is to not only spend time enjoying a meal but to also encourage each other in our Christian faith. After breakfast a time is spent in prayer as we ask God to meet the needs of those in our assembly and others with whom we come in contact. This informal setting makes it easy to make new friends and grow together with the common bond of Jesus being a part of our lives.
Note: due to the COVID 19 pandemic the Men's Prayer Breakfast has been temporarily suspended. We plan to resume as soon as conditions allow.
Should you wish to be informed when this ministry re-starts, please drop us a line below.
Contact Our Men's Prayer Breakfast