BFA Annual Corn Roast 2013
August 25, 2013
Easter Weekend 2013
March 29, 2013
"He is alive" and for those at BFA, we enjoyed His presence during this Easter Weekend.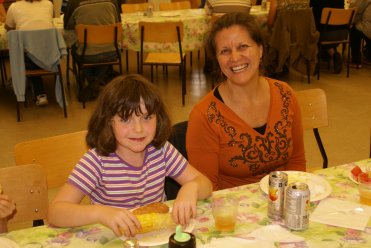 BFA Annual Corn Roast 2013
August 25, 2013
BFA again held its Corn roast to celebrate the end of summer and the start of a new season of ministry. We opted to move to the chapel due to a 2nd year now of rain moving us from an outside event at Lil's place. Following dessert, many stayed to enjoy a time of singing and praising the God of all grace as Stan blessed us with his unique blend of harmonica, vocal and guitar. Thanks to Steve for manning the BBQ and for all the help in the kitchen with the corn. It was so sweet! We are grateful to God for all his goodness over the summer of 2013 and look forward to exciting blessings this year!