Christmas Banquet 2010
December 15, 2010
Family and Friends met together to celebrate the birth of Jesus with a meal and time of fellowship!
Great Whale Mission Trip
December 6, 2010
Last July 2010 S.P.P and Grace youth joined our BFA Grid youth in support the 2nd annual Great Whale Mission Outreach.
Corn Roast 2010
August 29, 2010
Winter Run 2010
February 12, 2010
Youth Conference Held at BFA Feb. 12-14, 2010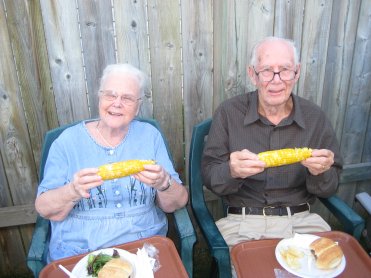 Corn Roast 2010
August 29, 2010
While the weather was sizzling at over 36 C, the BFA BBQ's were smoking as over 50 gathered to Lil's home to celebrated the end of summer with our annual corn roast. It was a refreshing time of sharing in the happenings, enjoying crunchy corn, hamburgers and a multitude of salads and snacks. Following the eating, Stan led us in a number of rousing choruses and hymns. We sang until it started to get dark, and everyone seemed to have a wonderful time! What a nice way to kick start a new fall season!