Winter Run 2010
February 12, 2010
Youth Conference Held at BFA Feb. 12-14, 2010
BFA Christmas Eve Service 2009
December 24, 2009
Great Whale Youth Missions Trip!
July 19, 2009
Youth Return from Mission Trip After a fourteen hour journey by air and road, youth from The Open End Youth Centre finally arrived back from a ten day mission trip to Kuujjuaraapik, QC. It was a trip filled with many personal surprises....
"From Addiction to Adoption"
June 19, 2009
This past Friday, June 19th Bible Fellowship Assembly and The Open End Youth Centre hosted an evening of music and drama.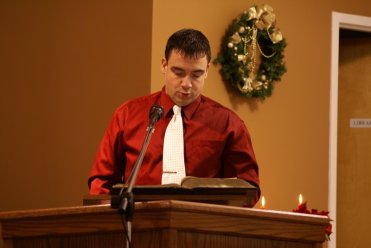 BFA Christmas Eve Service 2009
December 24, 2009
This Christmas Eve BFA members and friends again remembered the birth of the Lord Jesus with a candle light service. Selected readings, congregational hymns, poems, vocals, and instrumentals marked a time of worship and thoughtful reflection. Over seventy-five enjoyed this time as we honoured the one who came as a baby to save His people.