Winter Run 2011
February 4, 2011
On Friday, February 4, to Sunday February 6 Bible Fellowship Assembly and the Open End Youth Centre sponsored Winter Run 2011.
Christmas Banquet 2010
December 15, 2010
Family and Friends met together to celebrate the birth of Jesus with a meal and time of fellowship!
Great Whale Mission Trip
December 6, 2010
Last July 2010 S.P.P and Grace youth joined our BFA Grid youth in support the 2nd annual Great Whale Mission Outreach.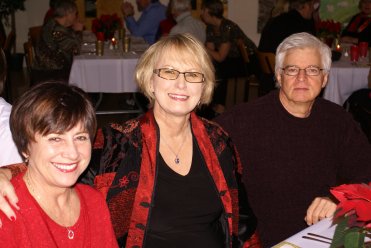 Christmas Banquet 2010
December 15, 2010
The fellowship hall was turned into an elegant dining experience this Wednesday, as BFA members and friends celebrated their annual Christmas banquet. A soft glow from candles created a warm ambiance. Friends and members chatted quietly. Soon the food arrived. Steaming trays of chicken; crisp salads; plump warm buns; delicious pasta. All this was under the watchful and careful eye of Toffenello's catering. All fifty of the assembled group first sang their thanks to God in a round; accompanied by the musical artistry of Vickie Hook. We then enjoyed a wonderful meal. Following the main courses our palates were again treated to generous helpings of moist chocolate cake, and various delectable treats. We then were blessed with the musical gift of Stan Campsall singing one of his own original compositions. Next on the program was a pictorial and thoughtful presentation of Bethlehem by Phil Donaldson. Many of these photos were taken by Phil during a recent trip to the Holy Land. Phil's insights reminded us that the little town of Bethlehem is a very real and down to earth place filled with entrepreneurs and beauty but God is very much a part of that land too. The evening program concluded with Stan singing "O little town of Bethlehem". Extra food that remained was donated to Good Samaritan Inn, where it will find a happy home!