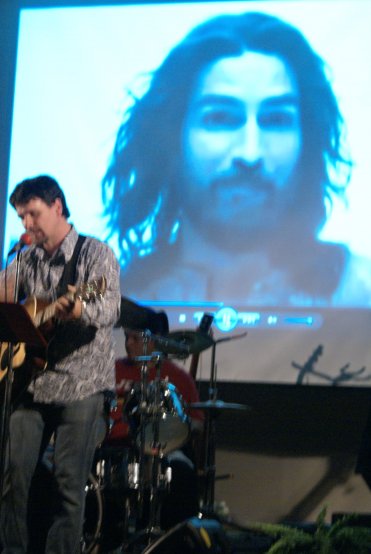 Good Samaritan Inn Fund Raiser
November 24, 2012
BFA Christmas celebration began this past Saturday! Here we were privileged to see the wonderful culmination of weeks of planning and prayers as we hosted a bring and share supper for the residents of Good Samaritan Inn. A bus brought many of the residents to enjoy a shared meal together. Following this, we moved to the sanctuary where we enjoyed a two set music concert. We were treated to the Pentecostal Youth Praise Bands renditions of "God of the City" and 'Relentless". Jacob Cuthbert gave us a piano solo with one of the songs being ' Bless the Broken Road," "We are Israel" finished the time with some original Rap music, which was amazing for its clarity, diction and content.!
We took a short break for refreshments, and concluded the evening with 'Shoeless' Band. And yes, this band does take off their shoes whenever they play! I particularly enjoyed their rendition of 'Courageous" and 'Give me Eyes that I can see". Their music was tight, the choice of songs edifying, and the spirit of worship was wonderful! Incorporating visual effects with lights, strobe and video, this group gave a fitting conclusion to a wonderful night of praise.
Wally Bidwell came forward at the conclusion of the evening to share thanks to all those who had made this night such a success. To those who brought food, to set up and staging, to the musicians, to those who gave funds....all were thanked. Many of the residents of the Good Samaritan Inn later commented that they had really enjoyed the evening, and that this was one of their best nights. An love offering of fifteen hundred dollars was raised to assist the Inn in its continued efforts to assist the poor of our town. But most appropriately, God be praised for such a good evening of praise to the one who gave us His all!